A Long Trek
Many miles of this remnant of the Great Wall.
Not many know it like this.
This was a long walk, but the memories linger and give enjoyment whenever dredged up. This is why I like photography, it spurs your memory in marvellous ways. It's just like a certain song from your past just opens up channels in your neuron paths that flood with memories long filed in the dusty benches of your mind.
| | |
| --- | --- |
| camera | unknown |
| exposure mode | full manual |
| shutterspeed | unknown |
| aperture | f/0.0 |
| sensitivity | unknown |
| focal length | 0.0mm |
Birds Nest Alight
random
photoblogs.org
vfxy
permalink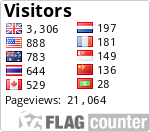 Rob Martin © rights reserved