Perspective
Here we have tough lighting and a rapidly moving subject. Around midday, you're looking to overexpose a little and bring it back in post-processing. Not many people know there are more pixels at the light end of the capabilities of the sensor and less at the dark. It's harder to make an underexposed picture look better and easier to do a slightly overexposed one.
You have to anticipate their movements and be ready.
Pre-set your exposure, don't trust the camera.
With digital, you can do it a few ways, but that's for another day
Now we think about DoF. We want to have the subject all in focus but with some nice blur. F8 or above, this is F8
Framing, I want the subject up in the ubiquitous pose. On a mound, searching the sky.
I strategically place the tree on its left (our right) so it gives more perspective.
some thoughts.....
Rob
| | |
| --- | --- |
| camera | Canon EOS-1D Mark IV |
| exposure mode | aperture priority |
| shutterspeed | 1/800s |
| aperture | f/8.0 |
| sensitivity | ISO200 |
| focal length | 700.0mm |
Interest
Kestrel
Day of the Jackal
random
photoblogs.org
vfxy
permalink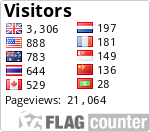 Rob Martin © rights reserved